Card Board Match Box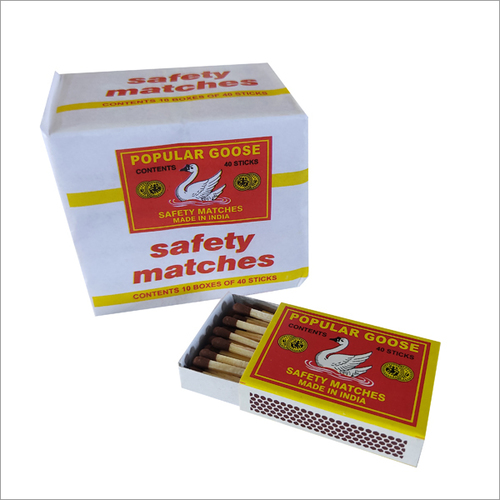 Card Board Match Box
Product Description
Geewin Matches is a unit of GEEWIN EXIM which is diversified in to various business activities. It is in to the field of safety matches manufacture since 2006 at Kovilpatti supplying domestic market which is a of a huge demand. Later in the year 2011, it started its venture in to Exports to cater to the needs of International market by using imported machinery in the process of making best quality match boxes.
Our Factory is fully automated to have the best output.
We use combined automatic machinery to make the best finish quality and to reduce the lead time between order placement and delivery. Raw materials that we use like Splints, boards, chemical are of above standard quality to have uniqueness in the manufacturing practice.
We are currently one of the leading manufacturer and growing exporter in the markets of Africa and Caribbean countries where we also work on exclusivity basis for some clients. Our motto is Long term relationship than short term profit.
We are making in to manufacture of match boxes of below kind-
Cardboard safety matches
Wax safety matches
Kitchen matches
Long stick BBQ matches
Veneer safety matches
Specifications
| | |
| --- | --- |
| Box Sizes | 108x65X20 mm |
| | 51x36x15 mm |
| | 51x35x14 mm |
| | 51x35x12 mm |
| | 49x35x13 mm |
| Splint sizes | 46/42/40 mm |
| Splints | Imported Poplar Splints/Malabarica splints |
| Packing | 10 x 10 x 10 (Can be customized) |
| No. of cartons in a container | 1000 Cartons to 2900 Cartons |
| Box Sizes | 85x55x28 mm |
| | 51x35x15 mm |
| | 52x35x12 mm |
| | 50x35x13 mm |
| | 49x35x12 mm |
| No. of sticks per box | 50/45/40/35 | 240/180 (Household matches) |
| Side friction | Fully tinted with border/Dotted with margin |
| No. of match boxes per carton | 1000 to 1440 boxes (As per client requirement) |
Contact Us
No. 14, Sonaiyar Kovil Street, Narimedu, Madurai, Tamil Nadu, 625002, India
Phone :+918045811814